Is it anyone's cup of tea to hide iMessages on an iPhone? Well, the answer to this question is yes! Anyone having an iPhone can do it, and fortunately, there are many ways to do it. Texting messages using the iPhone is quite a regular phenomenon for everyone.
But, sometimes, there are some secret conversations that you can neither show others nor delete, just need to keep them confidential by hiding them. Big deal, right? No, it's not that tough. In this article, we're going to show you three ways how to hide iMessages on an iPhone and iPad
Hide iMessage on iPhone Like a Pro
When a user sends a message through iMessage, it's way safer compared to regular texts. iMessages are end-to-end encrypted, which means no one, not even Apple can view your messages.
However, it's obvious to be worried about privacy while chatting with someone on the phone. One of the ways you can prevent others from checking your messages is to conceal them.
1. Hide iMessage Without Deleting Using the Invisible Ink
Probably the coolest way to hide iMessage on iPhone is by making use of the Invisible Ink.
First off, launch the Messages app -> open a conversation thread and then type your text as usual.
Then, tap and hold the send icon to reveal a pop-up menu.
Now, tap on the "Invisible Ink."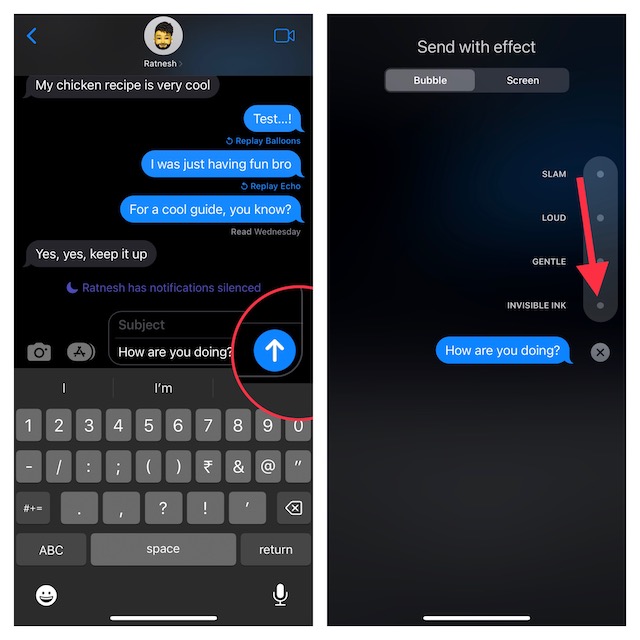 Next, hit on the arrow in order to send the message with invisible ink.
Next up, a shimmering animation will hide the message on both sides.
Note that messages sent with the invisible ink require the recipient to swipe over to reveal the text inside.
2. Hide Conversations on iPhone Using Screen Time Settings
Anyone can easily hide messages on iOS by making use of Screen Time. When you activate this feature, the Messages app will require a password to access after a specific time, hence, the message as well as the contents will be inaccessible to anyone except you.
Go to the Settings app on your iPhone and hit on the Screen Time.
Then, scroll down, and select App Limits.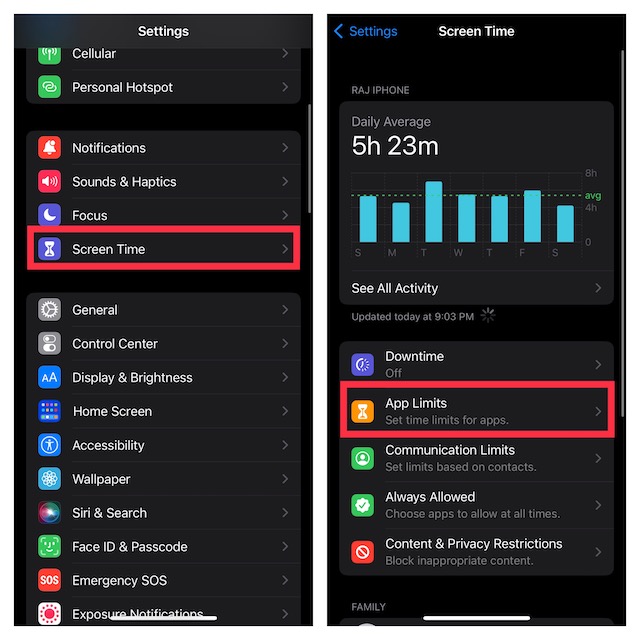 Now, tap on Add Limit and select Messages.
After that, hit on Next, then set a time limit.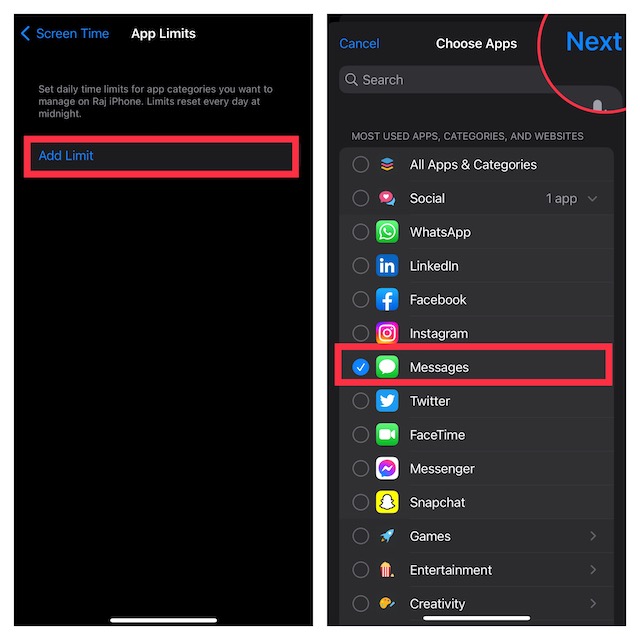 Now, your Messages app will get locked for the set time period, and will need a password to access it again. 
3. Hide iMessage on Your iPhone by Using "Unknown Senders" Filter
Another pretty simple way to keep messages out of sight is to use the "Unknown Senders" filter. Bear in mind that it requires you to delete the contact which messages you want to conceal.
To do so, open the Contacts app on your iPhone.
Head over to the contact which messages you want to hide and delete it.
Then, launch the Settings app on your iPhone and go to Messages.
Under the message filtering section, tap on Unknown & Spam and then turn on the toggle for Filter Unknown Senders.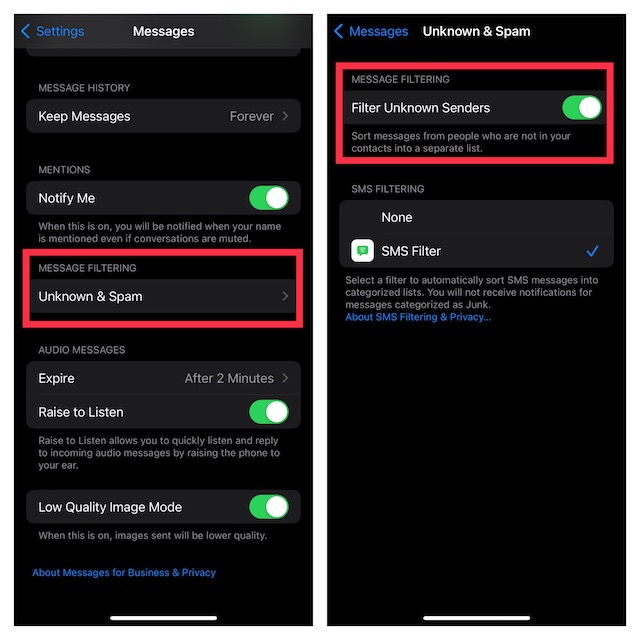 Once you've done this, all the messages with that contact will be hidden from the general message box. By clicking on the "Unknown Senders" you can check all the messages from that contact.
Signing Off..!
There you have it! We've discussed all the possible ways to hide messages on your iPhone without having to delete them. Hopefully, prying eyes will no longer be able to intrude into your private messages. That said, did you find this guide helpful? If yes, feel free to share your invaluable thoughts in the comments below.