With FaceTime SharePlay, you can organize a watch party and watch movies together with all your friends. What's more, iOS lets you invite and watch movies and listen to music right from the Messages app. While this is a great feature, you may want to take control of it, especially when dealing with a kid.
For this very reason, iOS offers a way to allow or disallow FaceTime SharePlay on iPhone. So, if you are willing to figure out how this slightly hidden feature works, let's jump right in!
So, how do you restrict SharePlay on iOS? Thanks to Screen Time, you can lock not only SharePlay but also hide apps and several features. First introduced in iOS 12, it has long been a fully featured parental control tool. Hence, make sure your iPhone or iPad is running iOS 12 or later.
1. First off, open the Settings app on your iPhone.
2. Now, scroll down and tap on Screen Time.
3. Next, scroll down to the bottom of the screen and tap on Content and Privacy Restrictions.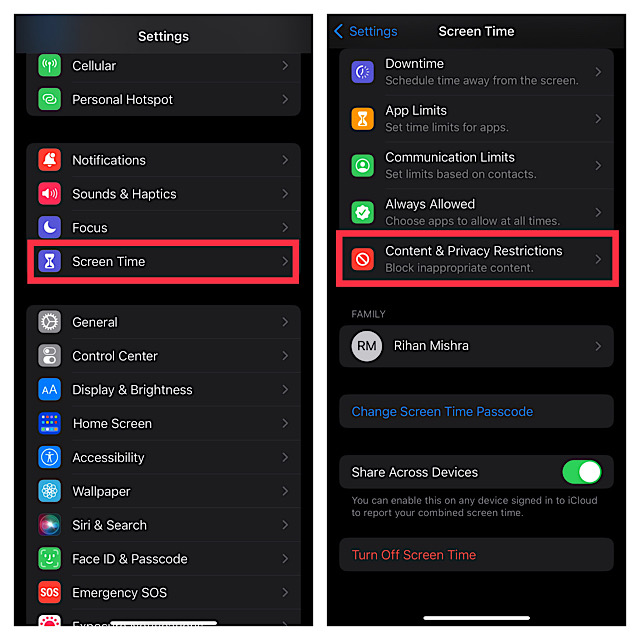 4. Make sure that the toggle next to Content & Privacy Restrictions is enabled.
5. Next up, tap on Allowed Apps.
6. Finally, turn on the toggle next to SharePlay and then quit the Settings app.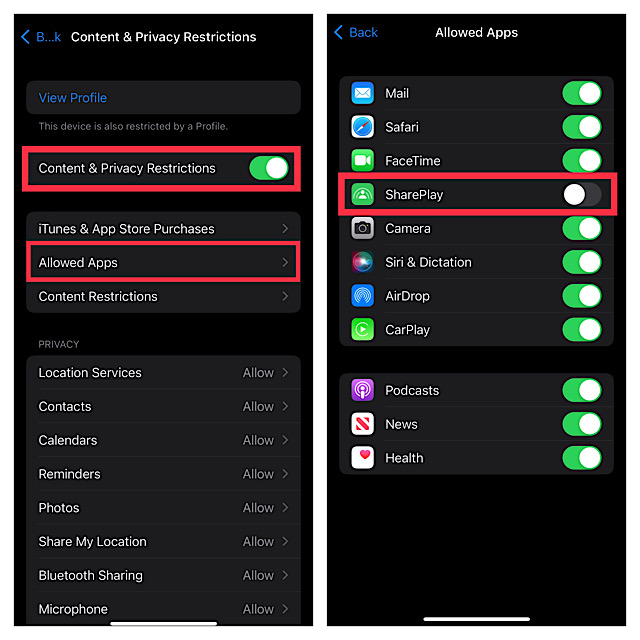 That's done! The change will come into action straight away. Going forward, SharePlay will no longer be available to use.
Later, if you ever wish to change your mind, head into the same Screen Time setting and then toggle on the switch for SharePlay.
Signing Off…
That's pretty much it! So that's how you can block SharePlay on your iOS or iPadOS device. Now that you know how this lesser-known feature works, make the most of it to prevent anyone from using SharePlay on your device. By the way, do you have any feedback to share? If yes, be sure to shoot it via the comments section below.