When you activate an Accessibility feature like Zoom and Voiceover, it works across the system including in all the supported apps. While it is well thought out for a seamless experience, at times, you may want to restrict an Accessibility feature to a specific app.
Maybe you prefer to use a feature in a particular app or maybe you wish to limit a functionality so that it wouldn't show in other apps unnecessarily. Regardless of your personal reasons, there is a way to customize per-app Accessibility settings on iPhone and iPad.
So, if you are all geared to unlock this hack, let's dive right in!
Customize Per App Accessibility Settings on iPhone
So, what are the requirements for changing Accessibility settings on a per-app basis? Well, your device must be running iOS 14 or later to be able to use per-app Accessibility features. If your device is not updated, head over to the Settings app > General > Software Update and then download and install the latest iteration of iOS.
1. To get started, open the Settings app on your iPhone.
2. In the Settings menu, scroll down and choose Accessibility.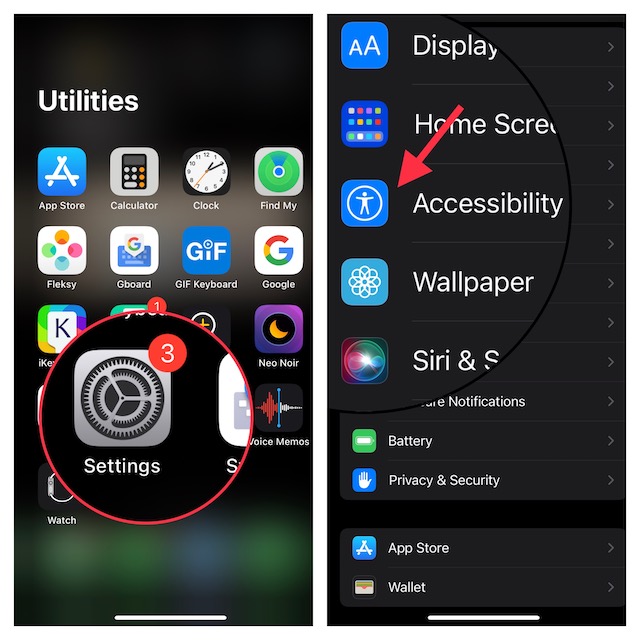 3. Next, scroll down to the bottom of the screen and choose Per-App Settings.
4. Next up, tap on Add App.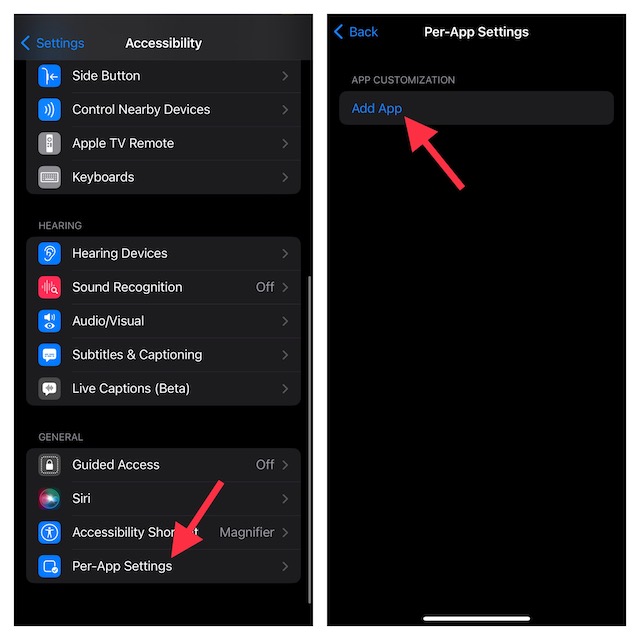 5. Up next, you should see a long list of apps. Now, choose the desired app and then tap on it to access the Accessibility settings.
6. After that, go ahead and customize the Accessibility settings depending on your needs. For instance, you can enable/disable Smart Invert, customize display & text and adjust contrast. Moreover, you can also prevent Safari videos from playing automatically on your iPhone.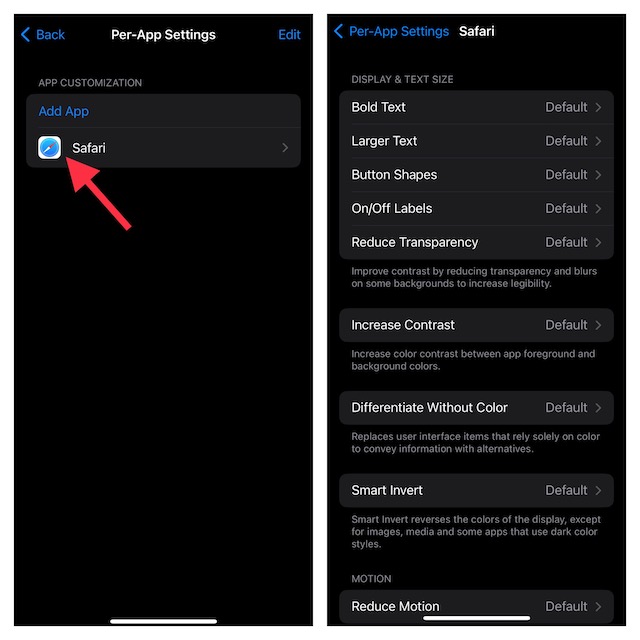 Later, if you ever wish to make changes, return to this same settings -> select the app and then make the needed changes. 
How to Remove Personalized Accessibility Settings from Apps on iPhone
What if you no longer want to use the personalized Accessibility settings in a specific app? Fret not, it's just as easy to remove the per-app Accessibility settings. 
1. Head over to the Settings app on your iPhone -> scroll down and tap on Accessibility.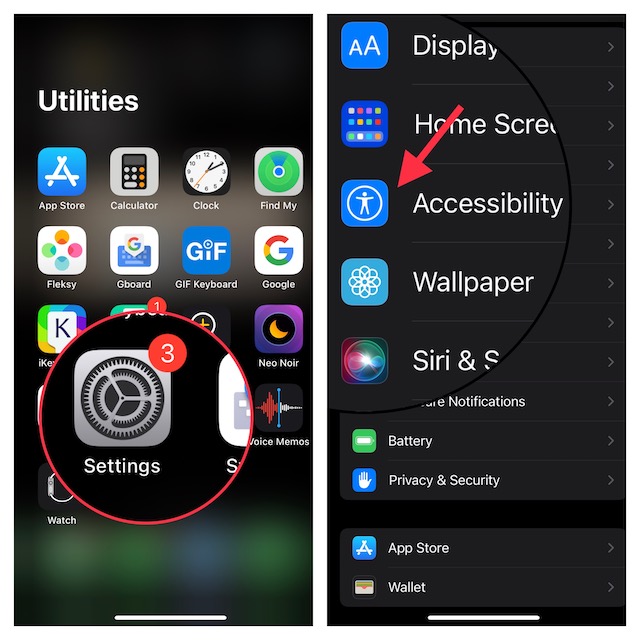 2. Scroll down to the bottom and choose Per-App Accessibility Settings. 
3. Next, tap on Edit at the top-right corner of the screen.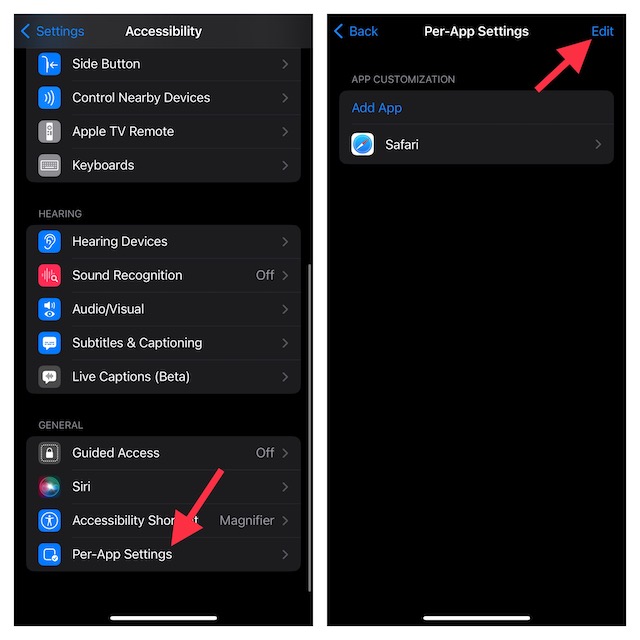 4. Next, tap on the red minus button to the left of the app that you would like to remove and hit the Delete button.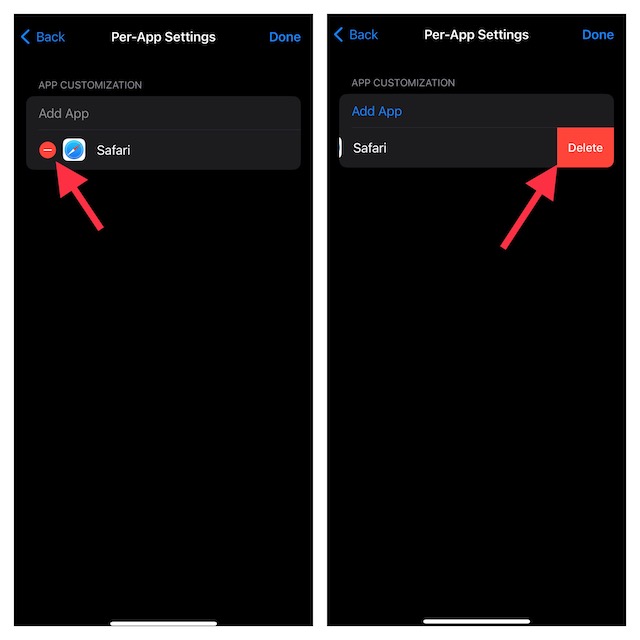 Signing Off…
There you go! So, that's how you can set up and use the per-app Accessibility settings on iOS. As someone who is very fond of Accessibility, I have loved using this feature right from the get-go.
Once you have got a good hang of it, chances are you may also find it a notable tool in your armory. That said, what's your take on it? Feel free to share your two cents with us.