Apple's much anticipated iOS 17 has been quite a hit in its beta days after the company released the update at its WWDC event this June. Today, the Cupertino giant is finally rolling out iOS 17 to the public, which means that you can now download the update on your device right now!
So, if you have been waiting out the beta days to get the public release of the latest iOS 17 update on your iPhone, this is it! Today's the day, and we are here to help you download and install iOS 17 on your iPhone. 
Continue reading this article to learn all about the latest features and changes in iOS 17. We have also listed all the iPhone models that support the latest iOS update. So, all in all, this is your complete brief on Apple's latest operating system for iPhones.
New Features You Will Get in iOS 17
Now, before we dive into which iPhones support iOS 17 and how you can get it on your device, let's give you an overview of the newest features and changes that come with the latest iOS iteration, and there is a lot!
Firstly, Apple has focused a lot on its system functions and applications this year, adding various new and useful features to Messages, Mail, FaceTime, Safari, and Screen Time. In the Messages on iOS 17, for instance, you will now be able to swipe a text to start a reply thread in a chat. You can also use the new Inline Predictions feature in the iOS 17 keyboard to easily complete common text phrases in system apps such as Mail and Messages as well as in third-party apps such as WhatsApp.
However, one of the highlighting features of iOS 17 has to be the new StandBy Mode that turns an iPhone into an information hub for the desk or the bedside table while it charges wirelessly on a compatible stand. 
Other major focus areas of the latest iOS 17 update include AirDrop and SharePlay as it brings a ton of welcome changes to the file-, info-, and experience-sharing tech on iPhones. These include the ability to use NameDrop to easily share contacts with other iPhone users and the ability to use SharePlay to control music in a CarPlay-enabled vehicle.
There are various other new features in iOS 17 that you will get after updating your device. You can keep an eye on the iOS section on our website to remain updated about all of them.
These iPhones Support iOS 17
Much like every year, Apple has eliminated old iPhone models from the list of iPhones that can support the latest iOS 17 update. Although we have listed every iPhone that supports iOS 17 right below, what you basically need to know is that any iPhone model that came out before the iPhone XS series will not be able to get iOS 17.
With that said, take a look at the iPhone models that support Apple's latest iOS 17 update:
iPhone SE (Second-Generation).
iPhone XR, iPhone XS, iPhone XS Max.
iPhone 11 and 11 Pro Series.
iPhone 12 Mini, iPhone 12, and 12 Pro Series.
iPhone 13 Mini, iPhone 13, and 13 Pro Series.
iPhone 14 and 14 Pro Series.
iPhone 15 and 15 Pro Series. *The latest iPhone 15 and 15 Pro series come with iOS 17 pre-installed.
So, these are the iPhone models that support iOS 17. If you are not rocking any of the above iPhone models, unfortunately, you will not be able to enjoy the latest iOS 17 features on your device.
Download and Install iOS 17 on Your iPhone
Alright, now let's finally get into how you can actually download and install the latest iOS 17 update on your iPhone. It is fairly easy and you can simply follow the steps right below to get iOS 17 on your iPhone right now:
1. Launch the Settings app on your iPhone.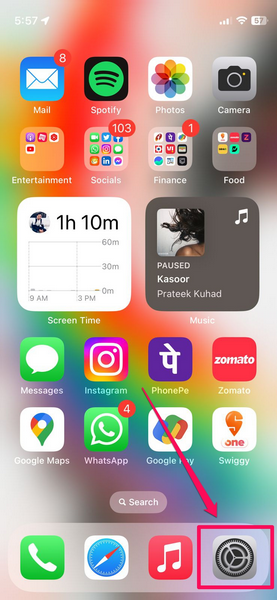 2. Go to the General settings page.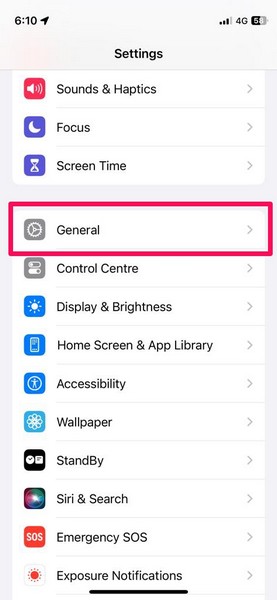 3. Tap the Software Update option.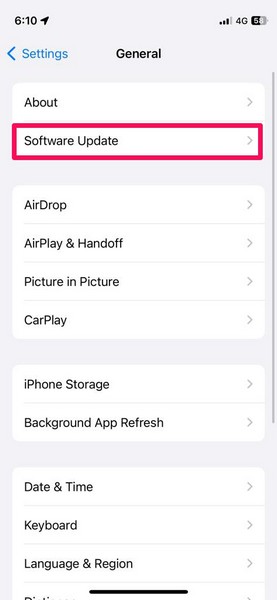 4. Wait for the iOS 17 update to populate.
Note: Make sure your iPhone is connected to power and an active internet network during the process. Your device should also have sufficient storage to download the update.
5. Once the update shows up, tap the Update Now button to proceed.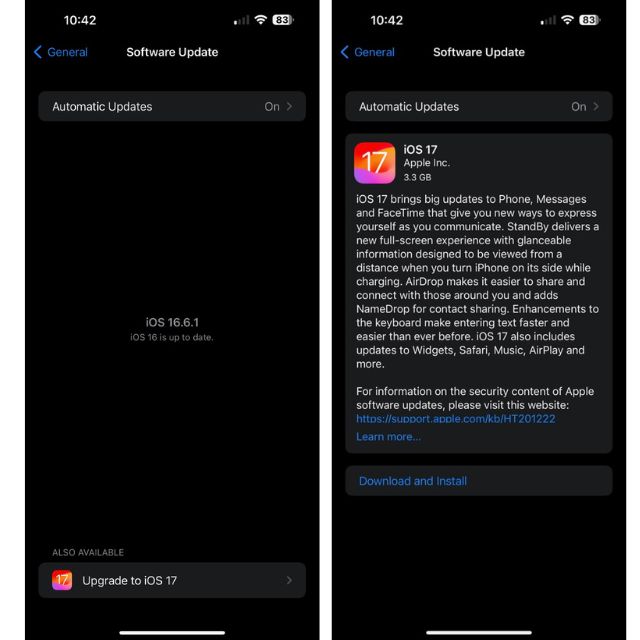 6. Provide your device Passcode and follow the on-screen instructions to continue the process.
7. During the update, your iPhone will automatically restart several times, and it is completely normal.
Once the update is complete, you will get a notification on your Lock screen, stating the same. You can then unlock your iPhone with your Passcode and try out all the amazing new features of iOS 17 right on your device.
Wrapping Up
So, there you have it! This was our brief guide on all the new features of the latest iOS version and how you can download and install iOS 17 on your iPhone right now. We hope this helps you get iOS 17 on your device and try out all the new features. Let us know what you think of the latest iOS iteration in the comments below.