If the Continuity Camera Webcam is a great addition to Apple's already robust Continuity suite, FaceTime Handoff is no less impressive. What makes this new add-on so neat is the ability to let you swap FaceTime calls between iDevices.
Hence, you no longer need to disconnect an ongoing FaceTime call and start the call again on another device whether for convenience or need. Sounds interesting? Follow along to learn how to use FaceTime handoff to transfer FaceTime calls between iPhone, iPad, and Mac.
What is FaceTime Handoff and How Does It Work? 
First off, it would be better to understand FaceTime Handoff and why it is going to be a big deal. Released in iOS 8 and OS X Yosemite (2014) as part of the Continuity suite, Handoff allows you to transfer tasks from one iDevice to another.
For example, you can start crafting an email on your iPad and pick it up on your Mac later seamlessly. In other words, it's designed to let you switch from one Apple device to another without interrupting your workflow. 
And with the introduction of FaceTime Handoff, you can even transfer FaceTime calls between your iOS, iPadOS, and macOS devices. Hopefully, now you have got a better understanding of this feature. 
Set Up FaceTime Handoff On Your iPhone, iPad, and Mac 
To get started, make sure your devices are set up and in sync. There are five must-have requirements for FaceTime Handoff.
Same Apple ID Everywhere
First and foremost, ensure that all your devices are using the same Apple ID. Yeah, you got that right! Just like any other Continuity feature, it also requires the devices to be linked with the same account. 
On your iPhone or iPad: Go to the Settings app -> Profile and check the Apple ID.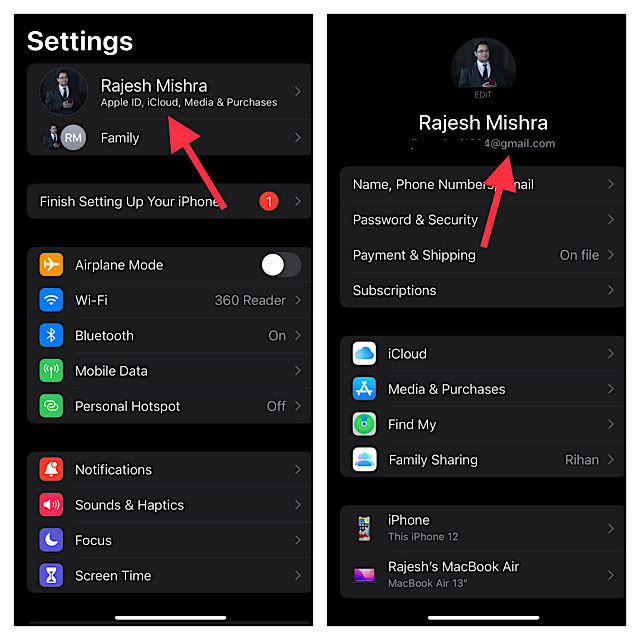 On Mac: Launch the System Settings app or click the Apple menu at the top-left corner of the screen and choose System Settings. Under your profile name, check the Apple ID that your Mac is using.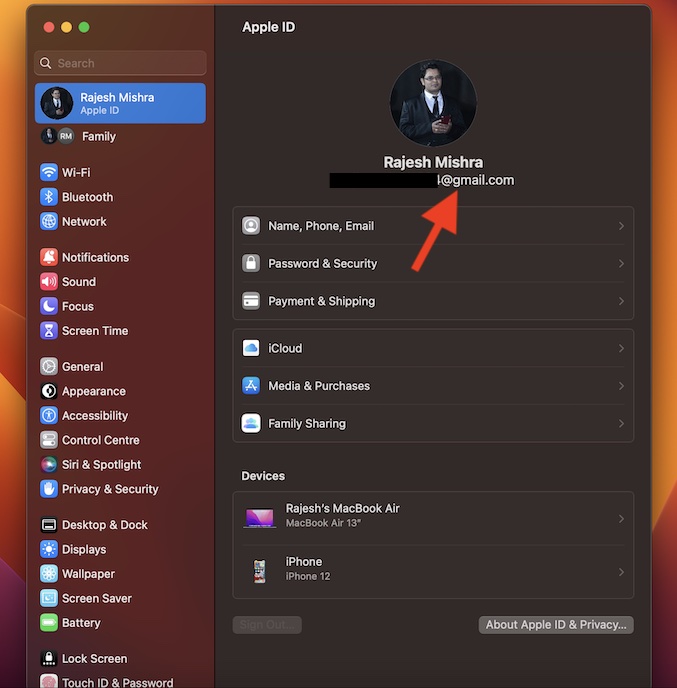 Sticky Note:
If your device is not using the same Apple ID, tap on Sign Out and then sign back in using the correct Apple ID.
Enable Bluetooth on Your Devices
FaceTime Handoff requires Bluetooth. Therefore, make sure Bluetooth is on everywhere.
On your iPhone or iPad: Go to the Settings app -> Bluetooth and ensure that it is active.
On Mac: Click on the Control Center icon and make sure that the Bluetooth is turned on.
Enable Wi-Fi on Your Devices
Another essential requirement that you must check off is Wi-Fi. As FaceTime Handoff uses Wi-Fi to work, be sure to fulfill this pre-requisite as well.
On your iPhone or iPad: Head over to the Settings app -> Wi-Fi and make sure that your device is connected to a Wi-Fi network.
On Mac: Click on the Wi-Fi menu at the top-right corner of the screen and connect your Mac to a Wi-Fi network. 
Enable Handoff on Your Devices
As already outlined above, Handoff must be enabled on your devices. 
On iPhone and iPad: Navigate to the Settings app on your iPhone or iPad -> General -> AirPlay & Handoff and then make sure the toggle for Handoff is turned on.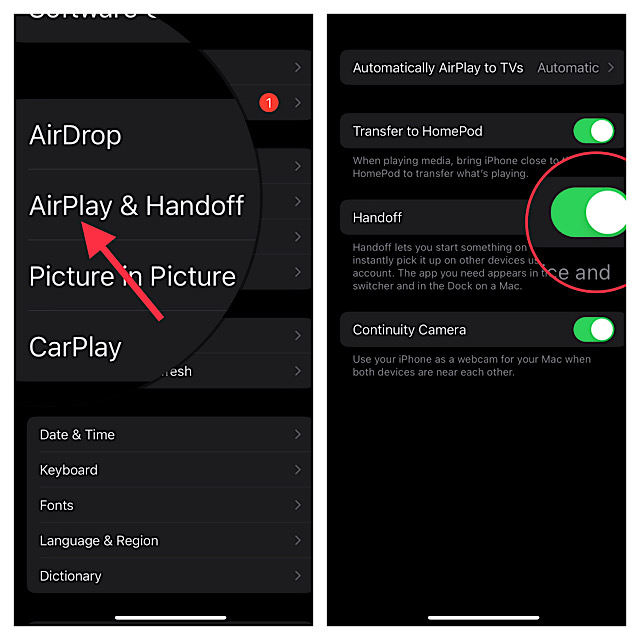 On Mac: Head into the System Settings -> General -> AirDrop & Handoff and then ensure that the toggle next to Allow Handoff between this Mac and your iCloud devices is turned on.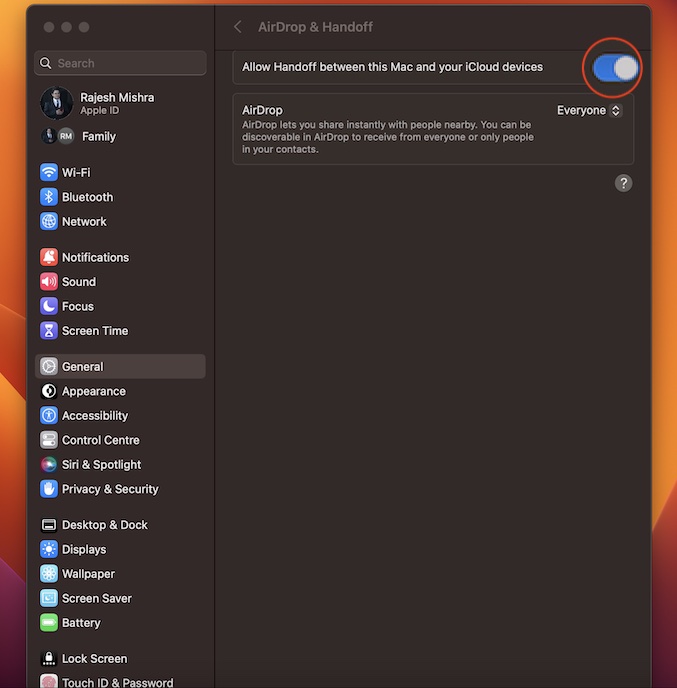 On Top of All: Make Sure Your Devices are Using the Latest Version of the Software
On top of everything, ensure that your devices are using the latest version of iOS, iPadOS, and macOS.
Move FaceTime Calls Between iPhone, iPad, and Mac 
After you have taken care of the requirements, it becomes pretty straightforward to move FaceTime calls between Apple devices. 
To begin with, start or receive a FaceTime call on any of your linked devices. 
Now, go to a nearby Apple device and check a notification about " Move/Switch the FaceTime call to this device". Just hit this notification and you are all set!
FAQs
Why Doesn't My iDevice Show Notification for Switching FaceTime Calls?
As stated above, make sure to check off all the prerequisites. If the problem still persists, reboot your devices.
Swap FaceTime Calls Between iDevices With Ease
That's pretty much it! So, that's how you can seamlessly move the ongoing FaceTime calls from one Apple device to another. As someone who has always loved using FaceTime, I'm glad to see the vast improvements in the stock video-conferencing app.
Features like SharePlay, Center Stage, Portrait Mode, and the ability to make video calls with the folks who use Android and Windows have made it right at the top along with the best in the business.
What's your take on FaceTime and the enhancements that it has received? Feel free to shoot your thoughts via the comments section below.