By default, macOS allows you to install apps outside of App Store including from the identified developers. While this is well-thought-out, ensuring you have the complete freedom to install apps without any restriction.
But what if you are a privacy & security conscious person who prefers to get apps only from the App Store which is recognized as a trusted source? Fret not! In this case, you can choose to completely block apps outside of App Store on Mac. Here's how you can get it done with ease:
How to Disallow Apps Outside of App Store on Mac
For the past few years, Apple has gone all out to deliver a unified experience across the Apple ecosystem. Apart from making most notable apps like Apple Music, TV, and Podcasts universal, the Cupertino giant has now revamped the System Preferences.
For a change, the app has got a new name called "System Settings" and looks pretty much in tune with the Settings for iOS and iPadOS. So, if you are coming from iOS, you would find the move seamless. Enough talk, let's get on with the quick steps!
1. First off, open the System Settings app on your Mac. If the System Settings app is not present in the dock, click on the Apple menu at the top left corner of the screen and select it in the contextual menu. Alternatively, you can bring up the Spotlight -> type in System Settings, and open it.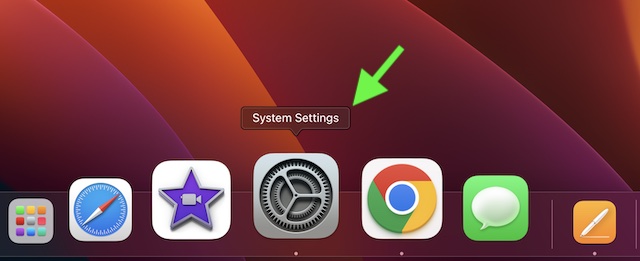 2. Click on Privacy & Security.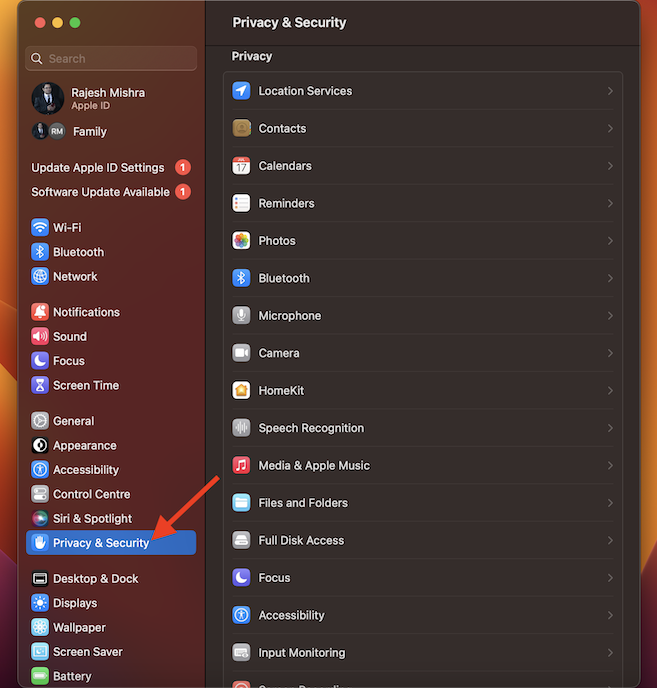 3. Scroll down to the Security section. Under Allow apps downloaded from, select App Store.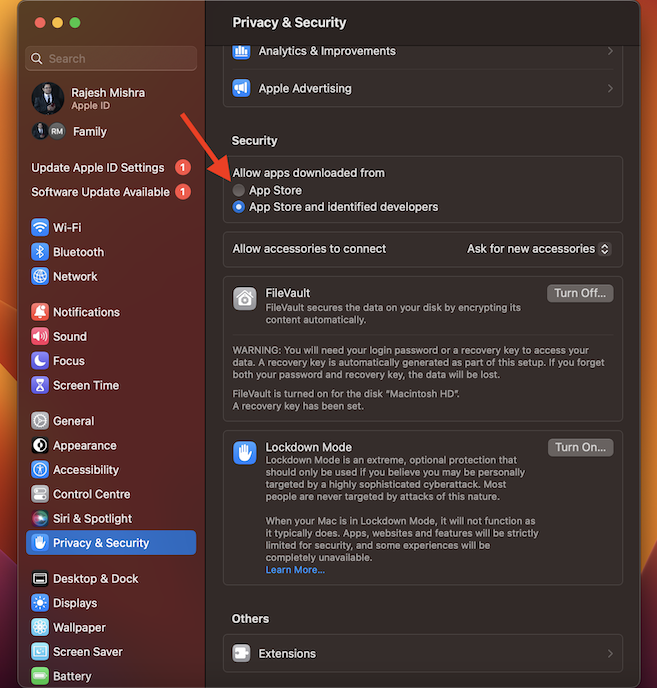 4. Next, you will be prompted to authenticate using your Touch ID or administrator password. Do the needful and you are done!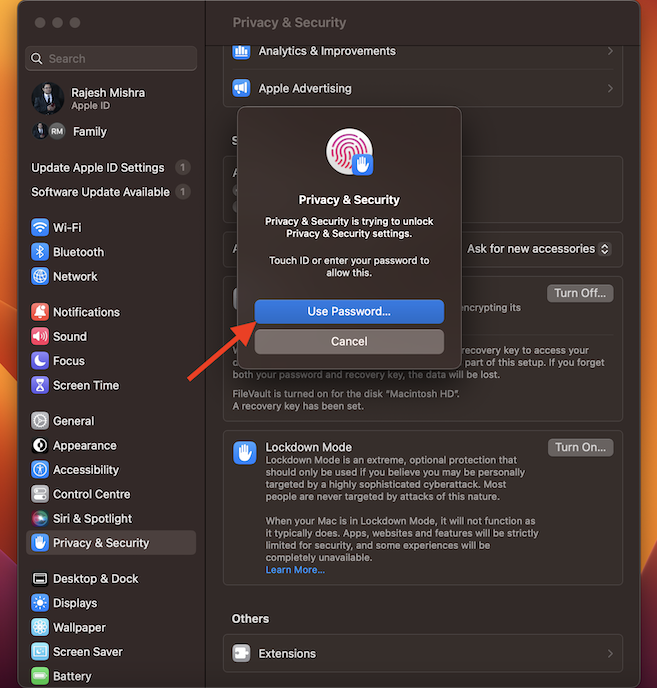 The change will come into force right away and will block apps outside of App Store. So, you can rest assured that your kid or any family member won't be able to install shady apps outside of Apple's App Store.
Later, if you ever happen to change your mind, go back to the privacy & security setting and then select "Allow apps from App Store and identified developers."
Keep Less Secure Apps Away from Your Mac
So, that's how you can keep the less secure apps away from your Mac. As someone who puts security at the forefront, I find this feature very handy from a security perspective. Coming back to the redesigned System Settings, the locations for a number of features have changed.
Be it the option to check Mac's storage, "Type to Siri, enable the fast user switching, erase all content & settings, or change the default browser, several things have found a new location.
And, that could put some newbies in a spot of confusion at least for a few days. That said, what's your take on this change? Has it been able to live up to your expectation? Make sure to shoot your inputs in the comments below.