There is no denying the fact that Apple's personal voice assistant Siri is very helpful. Whether you want to play music on demand or control smart home devices or sort out any queries, the virtual assistant has got you covered.
What's more, the virtual assistant also keeps track of your usage and offers fully personalized suggestions across your devices linked with the same iCloud account. Though this is designed to enhance user experience, some privacy-conscious folks might want to turn off Siri in iCloud on iPhone and iPad.
Disable and Delete Siri in iCloud on iPhone
If you are concerned about your privacy and the protection of your data, you would be glad to know that Apple offers a native way to disable Siri in iCloud and completely delete everything that the personal assistant has learned from the server.
However, it will not affect your iPhone's ability to use Siri. This means that you can still use Apple's virtual assistant whenever you wish but your data would not be stored on your iCloud. Besides, Siri's learning will be limited to that iPhone or iPad only.
To get going, open the Settings app on your iPhone. 
Tap on your Apple ID banner at the top of the Settings menu.
Now, tap on iCloud and then hit Show All.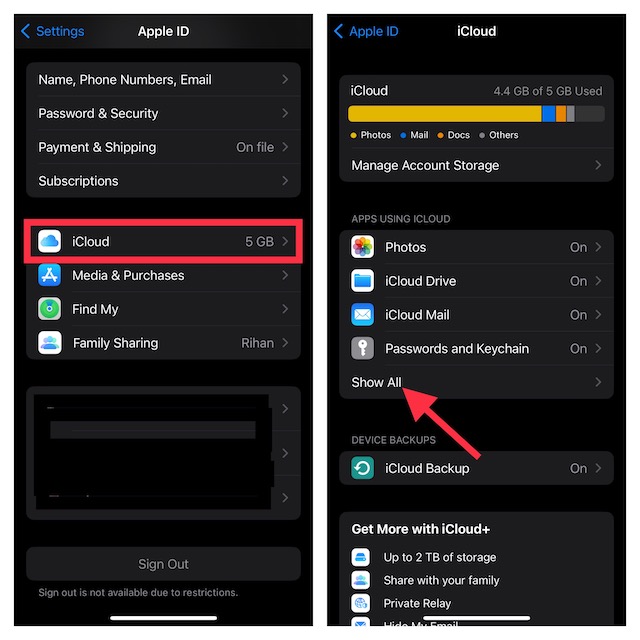 Scroll down to find Siri and then turn off the toggle next to it.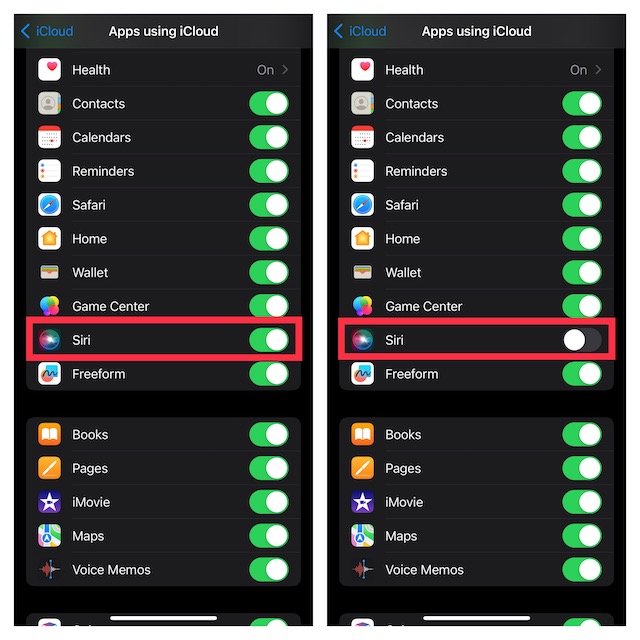 Going forward, your learning or searches will no longer be stored on iCloud. 
Delete Your Siri's Data from iCloud Using iPhone
If you also wish to delete the previously stored Siri data from iCloud, follow these steps:
Head over to the Manage Account Storage option inside iCloud
Then, scroll down and choose Siri.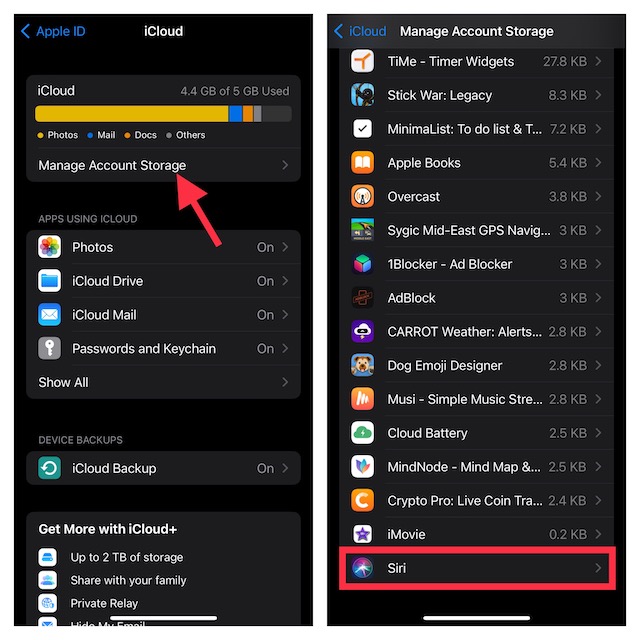 Finally, tap on Disable & Delete and confirm the action.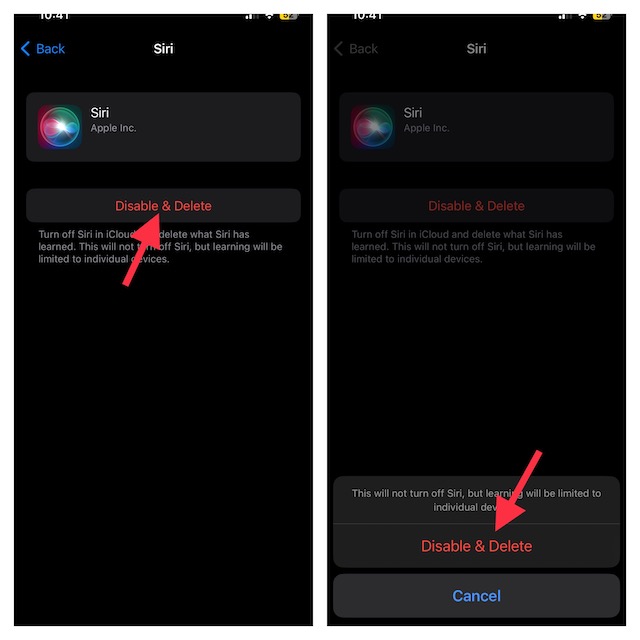 FAQs
How do you delete Siri history on your iPhone?
Go to the Settings app on your iPhone -> Scroll down and choose Siri & Search -> Siri & Dictation History -> tap on Delete Siri & Dictation History.
How Can I change Siri's voice on my iPhone?
Navigate to the Settings app on your iPhone or iPad -> Siri & Search -> Siri Voice and then choose the preferred voice.
Wrapping Up..!
Ever since a very sensitive report about Apple contractors tapping into Siri data and recordings came out, people have become concerned about the privacy of their personal recordings.
Even though you have the option to disable Siri in iCloud, there is still some doubt lingering around about whether your data is still safe in today's world where data is traded. That said, what's your take on Siri and what are the changes you would like to see in it?